Introduction:
Wong's Academy of Chinese Martial Arts is a traditional Chinese kung fu school teaching southern style Chow Gar (周家, also known as Jow Ga, Chow Ka or Chau Ga) Kung Fu and  Tai Chi Chuan (太極拳) along Professor Cheng Man Ching's lineage. The Academy is founded upon the principles of respect, integrity, honour, virtue and goodwill to all. These are values that are expected from all of the Academy's members. Chow Gar and Tai Chi are both taught in the traditional manner, requiring from student; diligence, patience, self-discipline and application.
Sifu's Background: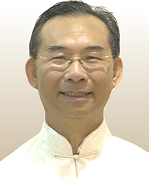 Professor Kit Po Wong was born and raised in Hong Kong. He has practiced Chinese martial arts since childhood. He has taught Chow Gar Kung Fu of Grandmaster Chow Biu's (周彪) lineage and Tai Chi Chuan of Grandmaster Professor Cheng Man Ching's (鄭曼青) lineage for forty years. Professor Wong was introduced to Chow Gar kung fu by his father, Master Wong Bing Chung, and accepted into Grandmaster Chow Biu's Yan Yee Tong (仁義堂) (roughly meaning Association of Benevolence and Righteousness) at the age of 6 in 1952. Professor Wong's constant practice and research in Chow Gar Kung fu has led to his strong foundation in Chinese martial arts. Professor Wong also learned Tai Chi Chuan at the South China Athletic Association in Hong Kong at an early age. He was introduced to Grandmaster Huang Sheng-Shyan (黃性賢), a senior disciple of Professor Cheng Man Ching (CMC) in the 1977 by senior colleague Madam Au Yang Wai Oi. In 1981, he was accepted by Grandmaster Huang. Professor Wong was also given advice on CMC Tai Chi Chuan by Grandmaster Hsu Yee Chung, a senior disciple of Professor Cheng and senior colleague to Grandmaster Huang.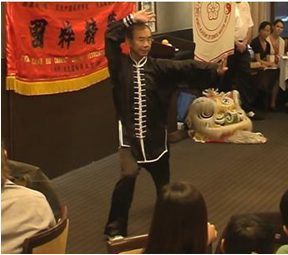 While studying for his postgraduate degrees at The University of Manchester Institute of Science and Technology (UMIST), He became the Founding Master (1971-1974) of the Chinese Martial Arts Club of the Chinese Students Society of UMIST. Sifu also taught Tai Chi to a select group of friends and fellow students at university to promote the health benefits of Tai Chi practice. While in Manchester Sifu was invited to demonstrate Chow Gar at various functions, martial arts tournaments and directly within the schools of other martial arts disciplines.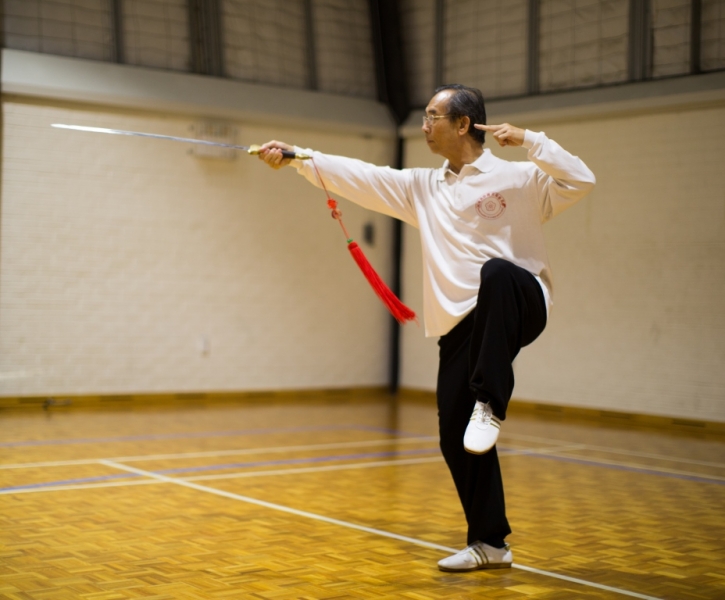 Sifu left Manchester University with a PhD in Electrical Engineering and arrived in Perth in 1974 to commence a distinguished academic career with the University of Western Australia (UWA) and later the Hong Kong Polytechnic University (HKPU). Sifu Wong is a Professor of Electrical Engineering and after a stint working back in Hong Kong continues to play a leading role in his academic field internationally and nationally at UWA. He started teaching Chow Gar and Tai Chi to a select group of dedicated students in 1975. Over the years the number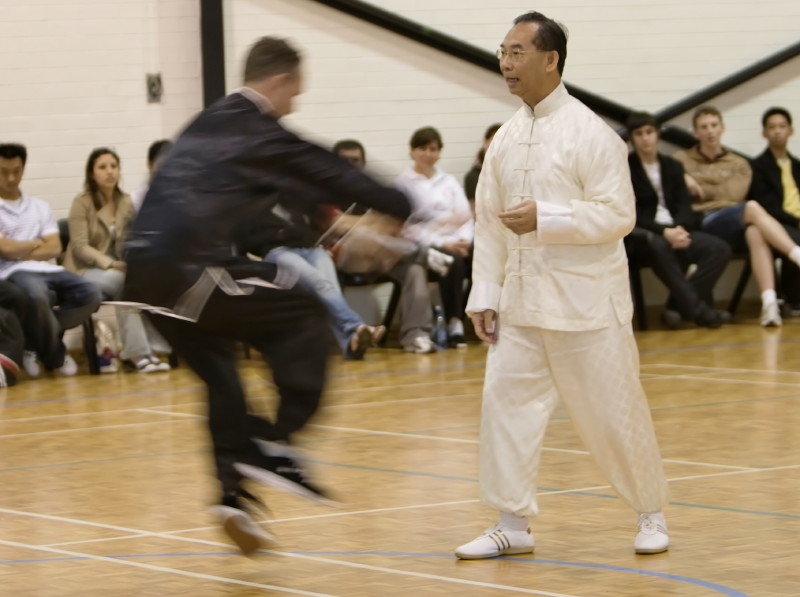 of students began to grow and in 1983 Sifu formally established Wong's Academy of Chinese Martial Arts, with its original classes held at Hackett Hall of UWA and the Chung Wah Association hall in Northbridge. While in Western Australia, he has taught Tai Chi Classes for the Guild of Undergraduates of The University of Western Australia, YMCA, Police Clubs, Overseas Chinese Associations and Chinese Schools. During his time with HKPU, Professor Wong conducted Tai Chi classes for staff in 2006 and alumni and postgraduate students in 2006, 2010 and 2011.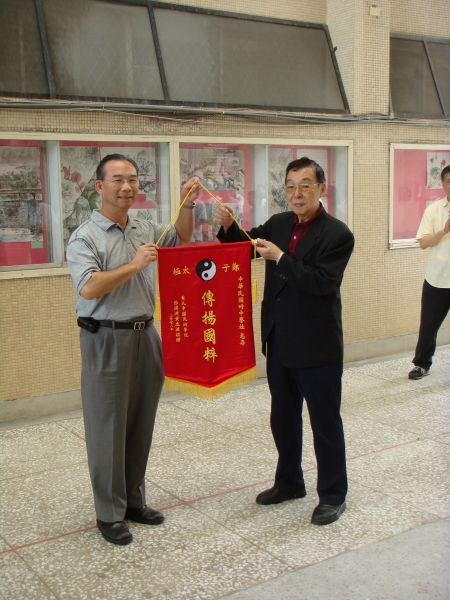 Professor Wong continues to have close ties with the Chow Gar Schools in Hong Kong. He is a life member of the Federation of Chow Gar Chinese Martial Arts in Hong Kong. He is a member of Cheng Man Ching (CMC) Tai Chi Chuan Research Association in Taiwan. He maintains close contacts with sister schools along the lineage of Professor Cheng in Taiwan, Australia, Hong Kong and those of Grandmaster Huang Shen-shyan in Kuching, Malaysia.
School History: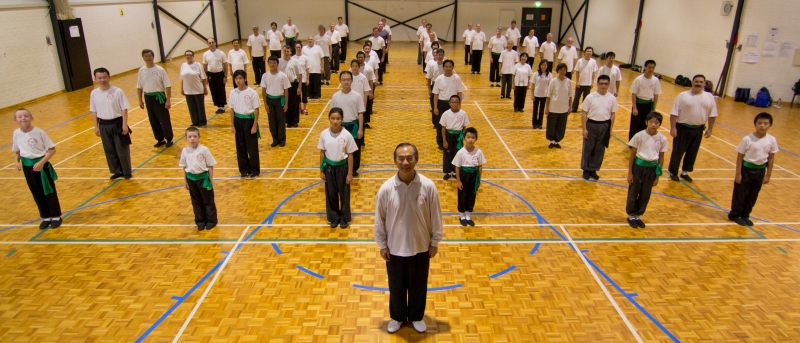 Wong's Academy of Chinese Martial Arts was formally established in 1983 with its original training location at the Chung Wah Association hall in Northbridge. The Academy has never been run as a commercial venture and consequently has never owned its own fixed premises.  Consequently Sifu and the Academy have taught Chow Gar and Tai Chi at various locations over the years. These include: Hackett Hall at UWA, Chung Wah hall in Northbridge, the old Nedlands WACAE campus, Subiaco PCYC, Kings Park, Swan River Foreshore Nedlands, Edith Cowan Claremont Campus, Shenton College, Hollywood High School, and (currently) George Burnett Leisure Centre on Manning Road. Many of Sifu's students have been with the Academy for over 20 years and continue to further their training in both Tai Chi and Chow Gar.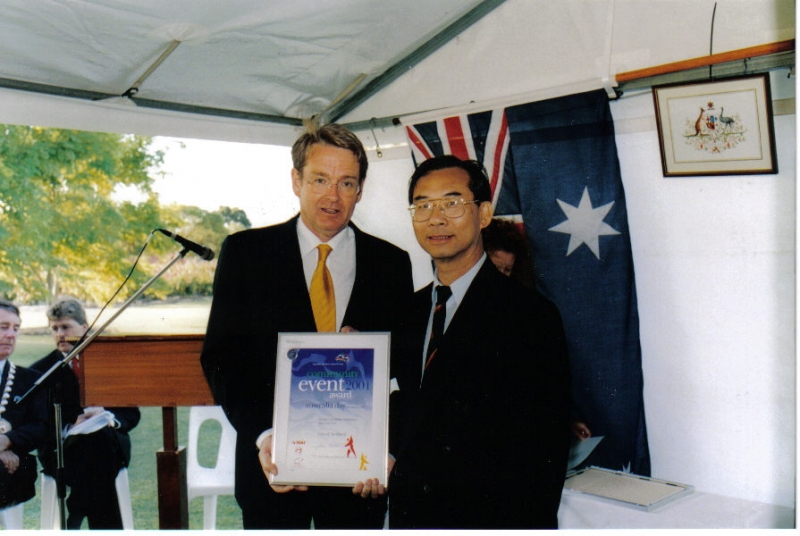 Sifu Wong sees the contribution to the community and society as an important aspect of the Academy, and accordingly both Sifu and the Academy have been recognised for their contributions to the community with the 2001 Australia Day Community Event Award, an award presented by then Premier of Western Australia, Mr Richard Court.
Wong's Academy of Chinese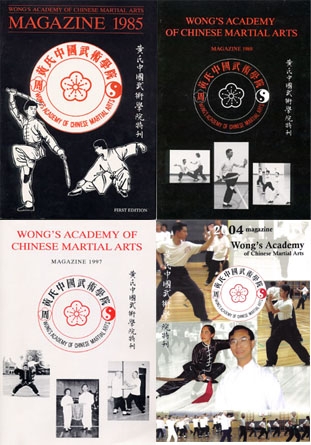 Martial Arts has participated in various cultural events and festivals over many years by providing public performances of Tai Chi, Chow Gar and Lion Dance to assist such events as: 'Life Be In It', Buddhist Association festivals, UWA cultural events, high school and primary school fetes, City of South Perth Fit & Fun Day to promote healthy lifestyles, Christmas Island Association Ball, Chinese Catholic Community, professional association dinners and conferences and business openings. The Human Movement Department of UWA collaborated with Wong's Academy of Chinese Martial Arts in Tai Chi Chuan research.
From time to time senior instructors with the Tai Chi class have also held Tai Chi classes as a community service for UWA students and the elderly to promote the health benefits of Tai Chi.
Sifu and Wong's Academy of Chinese Martial Arts accept students of good character and temperament in either Chow Gar Kung Fu or Tai Chi Chuan at Sifu's sole discretion. It should be noted that the Academy does not teach beginner students both Chow Gar and Tai Chi at the same time, new students must select which art they wish to learn.